30 November 2020
Ausgrid's annual bushfire safety program has identified and fixed more than 25,000 potential hazards on the electricity network.

This year Ausgrid carried out more than 207,000 air and ground inspections, with crews recently completing thermal aerial patrols of major high voltage powerlines.

These patrols use high-tech equipment to scan powerlines for 'hot spots,' which ground crews then inspect and repair any defects before they become a hazard.

Ausgrid General Manager Field Operations Sam Sofi said the program is a key part of ensuring the network is safe and reliable for summer and the bushfire season.
"We all saw the devastating impact of the bushfires across NSW last summer and these patrols are just one part of our extensive safety program to help keep the communities we serve safe.
"These main transmission lines are the backbone of the region's electricity supply and run through large areas of bushland and hilly terrain so using a helicopter is the safest and most efficient way to inspect them.

This year the thermal patrols covered more than 150 kilometres of high voltage powerlines from Berowra in Sydney's north through the Central Coast and into the lower Hunter Valley.

"The patrols use modern technology to pro-actively identify potential defects, allowing our crews to do preventative repairs to stop them becoming a fire hazard or a problem which could interrupt supply to customers."

"The thermal camera captures infrared energy which can show us where powerlines are getting too hot, usually because of defects on joins between lengths of powerlines."

In addition to the thermal imaging program, two helicopters spent more than 500 hours patrolling 9,950 kilometers of powerlines in fire risk areas.

Those crews used laser scanning equipment and took more than 40,800 high-resolution photographs to identify any hazards on poles and wires and trees growing too close to powerlines.

On the ground Ausgrid also inspected more than 30,000 properties which have private power poles or powerlines looking for potential fire hazards.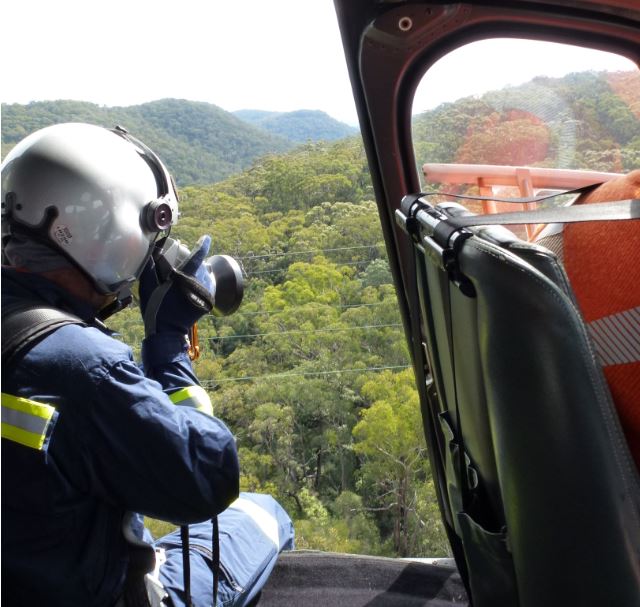 ABOVE: An Ausgrid crew carrying out a thermal patrol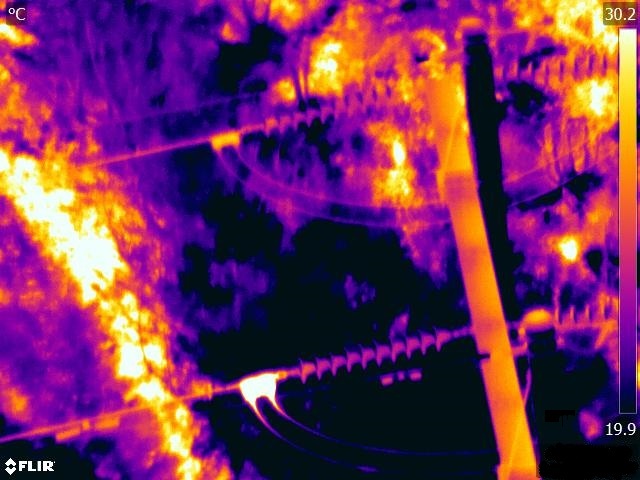 ABOVE: An example thermal image taken during the patrols