"Frankie's very worried owner was there waiting and was very relieved when she saw our truck drive up the street to come to the rescue", Mr Ware said.
Working near live powerlines is dangerous so power was isolated briefly to allow the delicate rescue to be done safely.
An elevated work platform was used to allow crew to get close enough to coax Frankie into the basket.
"The cat was quite friendly so when one of our crew put his hand out he was able to pick her up and hold her in the basket for the trip back to the ground.
Fortunately for Frankie the operation went purrfectly.
"Her owner couldn't thank the guys enough and we were all just happy that everything went to plan, and we were able to reunite Frankie with her family", Mr Ware said.
There was no time for a thank you cuddle with Frankie racing back into her owner's yard for a well-earned cat nap.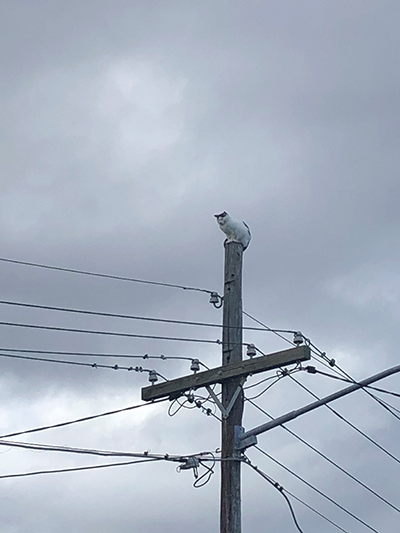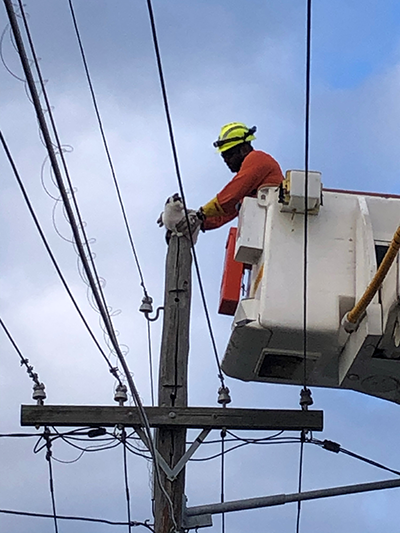 Frankie the cat was rescued by an Ausgrid crew from the top of a power pole in Matraville