20 December 2022
Ausgrid brings Australia's first power pole mounted EV charger to Newcastle
Located at Dixon Park Beach car park in Mereweather, this Aussie first pioneered by Ausgrid is being deployed by EV infrastructure company EVX in partnership with the City of Newcastle.
Ausgrid has today opened the first power pole mounted electric vehicle charger in Australia, as a part of a broader program that aims to deliver up to 30,000 pole mounted EV chargers across the Ausgrid network by 2029.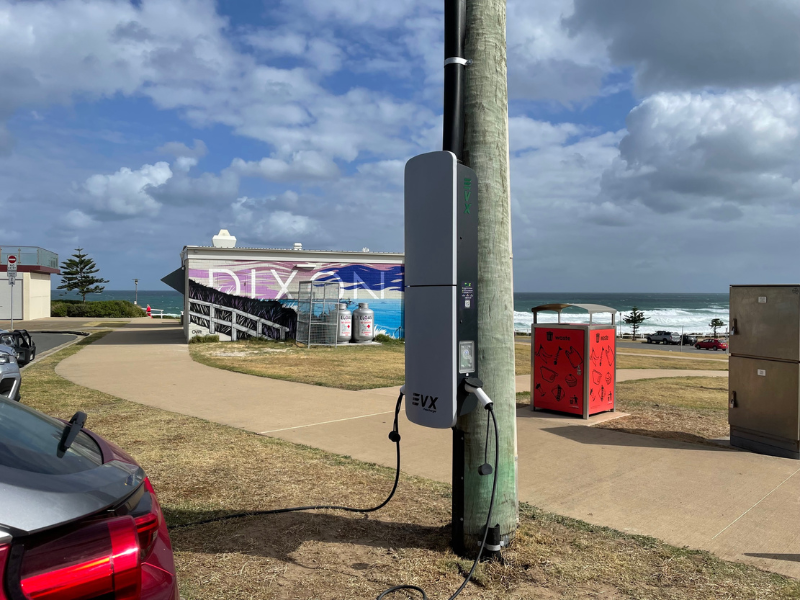 Richard Gross, Ausgrid's CEO was in Newcastle today to officially open the charger and confirmed Ausgrid's commitment to helping the community achieve an affordable, resilient and net-zero future meant looking at how existing infrastructure could best be utilised.