Ausgrid helping more schools go solar and save
5 February 2021
More Sydney schools are going green and saving money in 2021 thanks to an Ausgrid partnership with Solar My School to install solar panels on schools across the city. Sydney Distance Education High School in Woolloomooloo is the latest campus to benefit.
A 40-kilowatt system consisting of 110 panels was installed over the holidays, the largest solar system under the program so far.
It's expected to save the school more than $7,000 a year on electricity bills and reduce carbon emissions by 45 tonnes annually.

That's the equivalent of taking 16 cars off the road, powering 9 average homes or 250 school computers for a year.

Chief Customer Officer Rob Amphlett Lewis said Ausgrid is proud to be help schools become more sustainable.

"We are committed to being more sustainable and helping the communities we serve to do the same, and projects like this one are making a real difference," Mr Amphlett Lewis said.
"Customers want us to do more when it comes to cleaner energy and we have the opportunity to teach the next generation about the real benefits of renewable energy."

Solar my School's Program Manager Anthony Weinberg said schools are ideal sites for solar.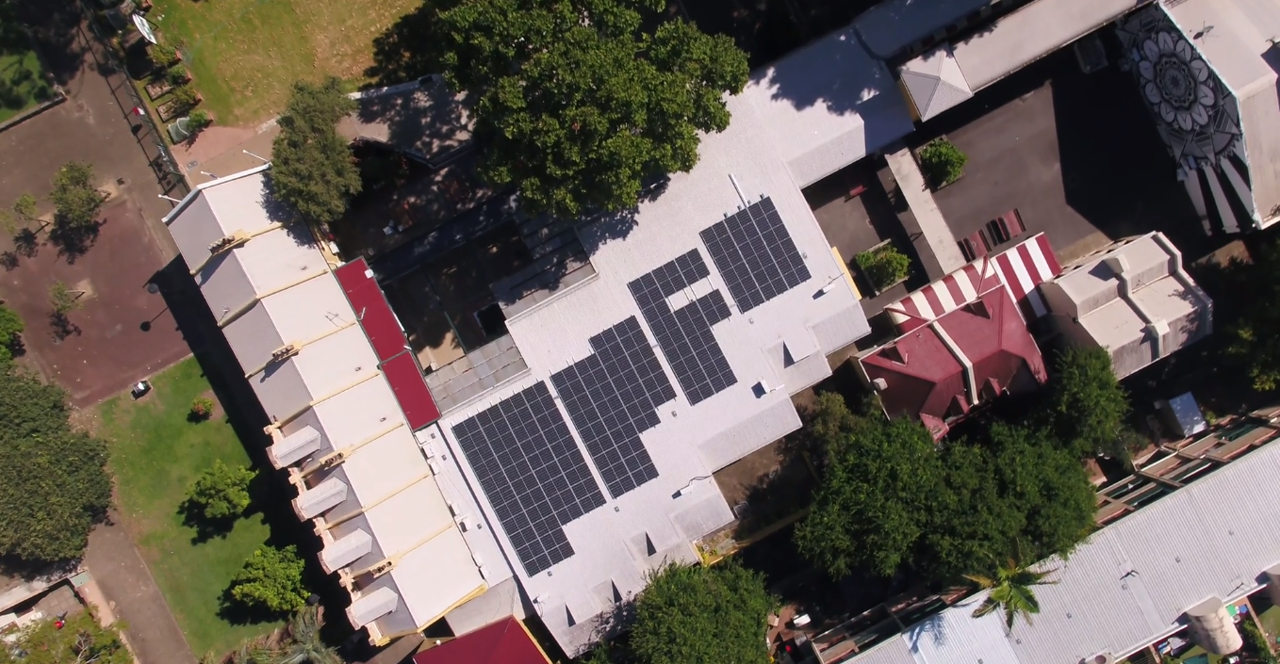 Image: Solar Panels onSydney Distance Education High School in Woolloomooloo.
"Schools have large, often-unshaded, roof spaces, high daytime electricity demand, long tenure and a commitment to educating their students about positive environmental action," Mr Weinberg said.

"With solar, schools can power their learning facilities with locally produced clean energy, reduce their consumption and energy bills and cut their carbon footprint."

Solar my School was jointly founded by Waverley, Woollahra and Randwick Councils to help schools install solar power with independent support from start to finish.

This project received funding from the Australian Renewable Energy Agency (ARENA) as part of ARENA's Advancing Renewables Program.