Richard Gross - Chief Executive Officer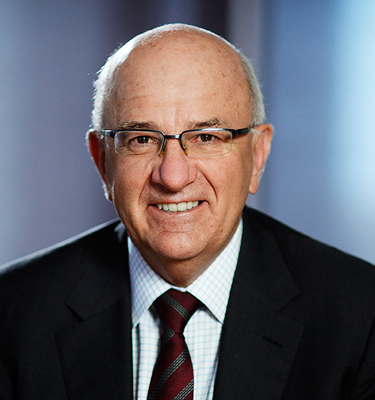 As CEO of Ausgrid, Richard Gross brings a unique 360 degree perspective of the energy sector, its infrastructure and the regulatory environment. His track record includes managing industry acquisitions and mergers, advising on and implementing regulatory strategies, leading high-performance teams and championing the interests of both providers and consumers in a rapidly changing environment.

Richard has successfully led major business transitions, including integrating billion-dollar businesses. He is both a leader and trusted advisor in the operation of utilities, with decades of experience in asset management, asset risk management, valuation drivers, market dynamics and acquisitions. He has a reputation for building and managing strong professional teams while providing the direction and support needed to implement competitive commercial strategies.

Mr Gross holds a Bachelor of Agricultural Science and a Graduate Diploma of Agricultural Economics, as well as a Masters of Commerce in Economics and Finance. He attended the Harvard Advanced Management Program in 2011.
Trevor Armstrong - Chief Operating Officer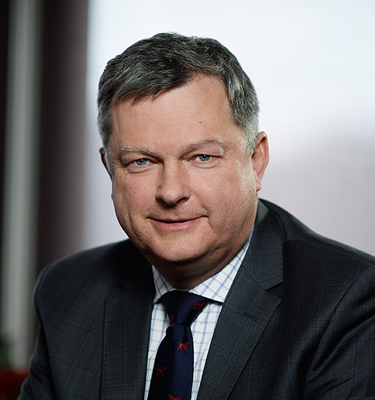 Over the past three decades Trevor has worked across all facets of Ausgrid's operations and has in-depth knowledge of the network's planning, systems and business strategies. As a leader he is focused on serving customers by delivering a safe and reliable supply of power and providing good service that is affordable and efficient. As Chief Operating Officer Trevor is working to promote productivity and innovation and realise value by sustainably managing Australia's largest regulated electricity network asset base to ensure a commercial return for our shareholders.

Trevor has a Bachelor of Engineering and is a graduate of the Australian Institute of Company Directors and the INSEAD Advanced Management Program. He is a Fellow of Engineers Australia, Chairman of CIGRE Australia and a member of the Australian Energy Market Commission's Reliability Panel.
Michael Bradburn - Chief Financial Officer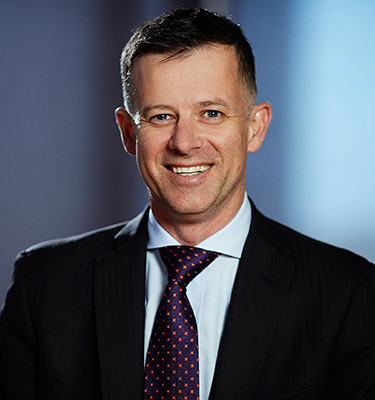 Michael has more than 20 years experience in financial, commercial, planning and audit roles across a range of industry sectors. Most recently he has served as CFO of Viva Energy Australia and non executive Director of the ASX listed Viva Energy REIT. Before that he was CFO of Brisbane Airport, with responsibility for commercial negotiations with airlines, financial and management reporting, debt capital markets, treasury, risk and taxation.

Prior to his role at Brisbane Airport Michael held senior financial and commercial roles at Asciano (and its predecessor, Patrick Corporation). Michael is a Chartered Accountant, ACCA and GAICD, and holds a Master of Business Administration from AGSM and a Bachelor of Business.
Nigel Lowry – General Counsel & Company Secretary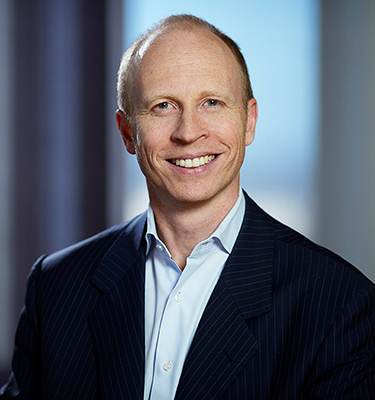 Nigel is a lawyer with more than 15 years' experience across a broad spectrum of business transactions including merger & acquisitions, financing, real estate and joint ventures. He also has considerable expertise in corporate governance matters. Joining Ausgrid from CIMIC Group, where he worked as a senior in-house lawyer and company secretary, Nigel previously spent seven years at Macquarie Bank Limited where he was involved in numerous high-value structured capital transactions across various sectors. Nigel also practiced law at King & Wood Mallesons in Sydney and at Slaughter & May and Linklaters LLP in London.

Nigel has a Bachelor of Arts and a Bachelor of Laws (with honours) from The University of Sydney and a Master of Commerce from The University of New South Wales. He is a member of the AICD.
Hannah McCaughey - Executive General Manager, People & Transformation
Hannah McCaughey is responsible for IT, data, procurement, People and Culture, employee relations, and transformation at Ausgrid.
Hannah is a passionate about transforming Ausgrid to better serve our customers' needs.
Across her functional operations, she is a leader committed to provide clear and simple support to the frontline and great employee experience.
Hannah has 15 years of executive experience in energy infrastructure, power generation and energy retail markets. Prior to joining Ausgrid, she was at Centrica (UK FTSE 30 energy company) for 7 years where she managed P&Ls, led large capital projects, M&A transactions and multi year strategy and business transformation. Her last role was as Chief of Staff and Director of Strategy at British Gas which has over 13 millions customers and 28,000 employees . She was part of the executive team who successfully delivered a significant transformation of service and cost, including a 38% reduction in customer complaints. Prior to this, she was the Commerical Director for Centrica Power Generation, where she was responsible for the nuclear joint venture P&L, which represents 20% of installed power capacity in the UK, as well as the wind joint ventures representing 1.7bn of invested capital.
Hannah has Bachelor of Laws (distinction) and Bachelor of Arts from Monash University and a Master of Law (distinction) from University College London.

Rob Amphlett Lewis - Executive General Manager, Strategy and Regulation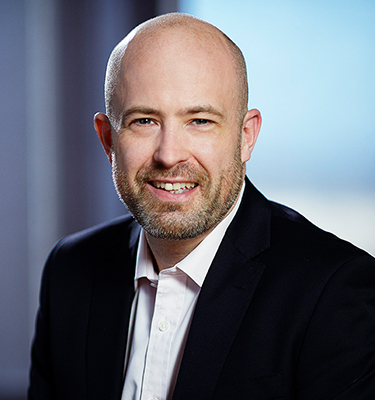 Rob has more than 15 years' experience in energy markets and utilities infrastructure in Australia and the United Kingdom. Before joining Ausgrid he held a number of senior roles at AusNet Services including regulatory, commercial management, planning, business development and strategic accountabilities and was most recently Executive General Manager – Strategy & Performance. Rob's experience within the energy industry includes a career in professional services, specialising as a Mergers & Acquisitions advisor within the energy, infrastructure and resources sectors. Before moving to Australia, Rob was an energy trader with TXU European Energy Trading based in the UK.

At Ausgrid, Rob is responsible for the development and implementation of the corporate strategy, developing productive and collaborative relationships with the regulatory community, delivering optimised outcomes from Ausgrid's regulatory determinations and leadership of the corporate affairs function.

Rob has a Bachelor of Science (Economics and Politics – Honours) from the University of Bath, UK and a Graduate Diploma in Management from the Australian Institute of Management.
Jason Clark - Executive General Manager, Emerging Energy Solutions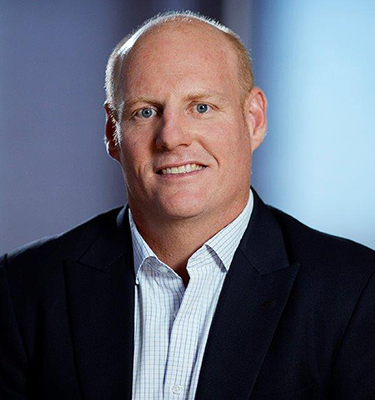 Jason is accountable for growing the unregulated business PLUS ES. PLUS ES is a market leader in metering and data services and electrical and telecommunications infrastructure.

Jason has over 19 years experience in the energy industry having previously worked for AGL Energy in senior leadership roles covering distributed energy, sales, marketing, operations, transformation and risk. Prior to joining Ausgrid, Jason was the General Manager Distributed Energy Services at AGL Energy, accountable for creating a market leader in distributed energy. In this role he led the growth of a digital meter start-up to become Australia's largest contestable metering business. Jason has a track record of delivering outstanding customer outcomes and superior financial results.

Prior to working at AGL Energy, Jason held positions at a number of leading organisations including Westfield and KPMG. A Chartered Accountant, Jason holds a Bachelor of Commerce and a Graduate Diploma in Applied Finance and Investment.



Fiona Murfitt - Head of Health & Safety
Fiona comes to Ausgrid from Viva Energy Australia where she was Group Manager for Health, Security, Safety and Environment (HSSE). Fiona has also led operational and HSSE functions with major firms including DuPont and Shell Australia and has extensive local and global experience working in high risk environments. She is passionate about leading and supporting safer work environments and practices, with an ambition to help people go home better from work than how they arrived.

Fiona's operational experience is supported by a comprehensive academic background which includes a Masters in Technology and Risk, MBA (Abridged – Australian Institute of Management), Leadership Management (Melbourne Business School), Bachelor of Business (Economics, Marketing & Law) and Certifications in Auditing, Training and Assessment, Six Sigma, Incident Investigation and WHS.
Sam Sofi - General Manager Asset Management and Operations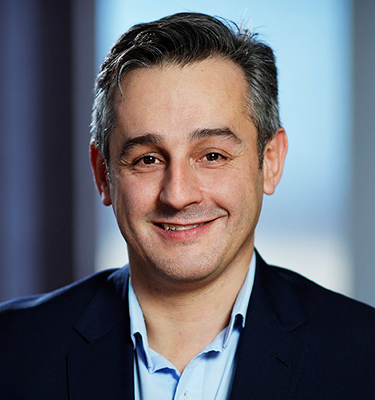 Sam Sofi is the General Manager of Ausgrid's Asset Management & Operations, where he oversees highly skilled staff responsible for the network's long-term investment decisions and the day-to-day performance of the Network via the critically important System Control team. The division produces the capital investment and maintenance strategies for Ausgrid's network - a network that reaches 1.7 million customer connections, supporting a population of 3.6 million people in the Newcastle, Hunter, Central Coast and Sydney. Sam's 20 years' of experience has also included roles in Ausgrid's External Projects, Customer Services, Field Operating, Transmission and System Control. On December 1, 2016, Australian Super and IFM acquired a combined 50.4% controlling interest in Ausgrid from the NSW Government via a 99-year lease, and Sam was directly involved in the change of ownership process.
Prior to his current role, Sam was Director of Transformation reporting to the CEO. This program made a significant contribution to reducing Ausgrid's cost base and put Ausgrid on the path to greater benefits for customers and shareholders in the future.
Sam has an Electrical Engineering Degree, a Master in Engineering Management and a Master of Accounting and Finance.
Craig Hersant - General Manager Field Services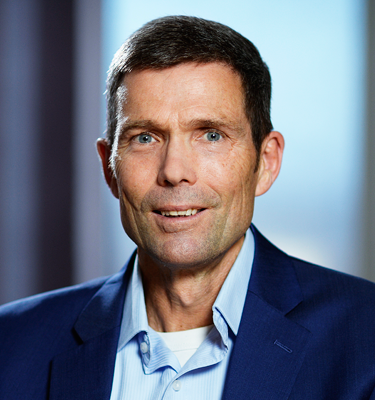 Craig joined Ausgrid in 2006 and has since held a number of senior management roles across the GIS, Metering and Regional Operations areas of the Business. In 2017, he was invited to establish the Field Services Transformation Program and was subsequently appointed to his current role as the General Manager - Field Services in June of that year. In his current position, Craig is responsible for delivery of the capital and maintenance programs across Ausgrid's Transmission and Distribution networks. He has a wealth of operational experience and a passion for developing strong leadership and forward thinking across the areas for which he has responsibility.

Prior to joining Ausgrid, Craig served as an officer in the Australian Army for 23 years where he held numerous senior roles in Australia, undertook representational appointments in the UK, Germany and the US, and embarked upon operational deployments in Iraq and Afghanistan.

Craig holds a Bachelor of Science (Hons) (UNSW), Graduate Diploma in Land Data Management (RMIT), Masters of Defence Studies (University of Canberra), Masters of Business Administration (USQ).

Craig is married and has two adult children. He is actively involved in surf life saving and enjoys spending time with his family, sport in general, reading and technology.
Nathan Rhodes - General Manager Program Delivery
Nathan has more than 15 years' experience in project development, project management, business processes and transformation programs across the mining and infrastructure sectors. Prior to joining Ausgrid, he held a number of senior roles across Africa and Asia Pacific with Glencore, Xstrata Coal and Ok Tedi Mining, leading large project developments, transformation programs and merger and acquisition due diligences.
Most recently he was General Manager Project Development at Glencore, one of the world's largest diversified integrated natural resource companies. During his time at Glencore, Nathan established best in class business processes to support end-to-end project management of organic growth and renewal strategies in the mining industry.
Nathan brings international field experience coupled with experience in leading program management offices that have successfully delivered complex portfolios of operational change initiatives and growth projects.
Nathan holds a Bachelor of Civil Engineering (Honours 1), Bachelor of Arts (Political Science and Philosophy of Science) UNSW and a Master of Commercial Law, University of Melbourne.