Who we are
Board of Directors
Our Board assumes overall responsibility for our corporate governance and oversees the performance of the organisation, our management, employees and the interests of our shareholders and stakeholders.
Dr Helen Nugent AO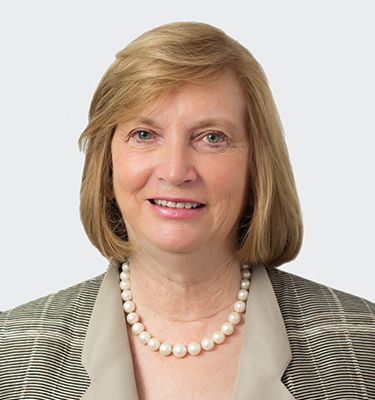 Helen is a professional company director with a strong background in the energy, resources and financial services sectors. She is currently a Non-Executive Director of IAG and Chairman of Australian Rail Track Corporation and the National Disability Insurance Agency.

Previously, she has been Chairman of Veda Group, Funds SA, Swiss Re (Australia), Sydney Airports and Macquarie Airports. She has also been a Non-Executive Director of Origin Energy, Macquarie Group and Carter Holt Harvey. Prior to becoming a Non-Executive Director, Helen was Director of Strategy at Westpac Banking Corporation and a Partner at McKinsey & Company.

Helen has had a strong commitment to the arts and education. In the arts, she is Chairman of the National Portrait Gallery of Australia and previously she has been Chairman of the National Opera Review and the Federal Government's Inquiry into the Major Performing Arts, as well as Deputy Chairman of Opera Australia. In education, she was previously Chancellor of Bond University and President of Cranbrook School and was a member of the four person Bradley Review into tertiary education. In 2004, Helen was made an Officer in the Order of Australia for her services to the arts, business and the community.

Helen holds an Masters of Business Administration (Distinction) from the Harvard Business School, and a Bachelor of Arts (Honours) and PhD from the University of Queensland. She has also been awarded an Honorary Doctorate in Business from the University of Queensland and is a Fellow of The Australian Institute of Company Directors.
Jason Peasley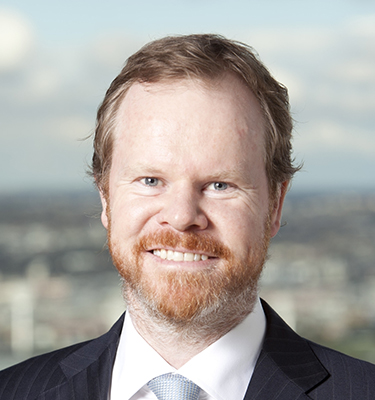 Jason manages AustralianSuper's infrastructure investment portfolio and is on the leadership team in AustralianSuper's investment department. He has over 20 years' experience working across infrastructure acquisitions, finance and investment management in Australia, Europe and the United States.

A respected senor infrastructure specialist, Jason has regularly been called upon to advise utility companies and manage utility portfolio company investments. He has served as a director of NSW Ports and Queensland Motorways, AustralianSuper's two largest infrastructure investments.

Before joining AustralianSuper, Jason served as Director and Head of Transactions at Hastings Funds Management, a specialist infrastructure investment manager. He was also Director of Infrastructure at Deutsche Bank's Investment Banking Division.

Jason holds a Bachelor of Business (Banking and Finance) (Honours) from Monash University.
Hugh Gleeson
Hugh has more than 30 years' experience in the utility sector at senior executive and governance levels.

Hugh was the CEO of United Energy and Multinet Gas for 12 years until his retirement from the role in 2015. He has since been appointed to directorships at Melbourne Water and Energy Queensland, and is also a member of REST Super's Direct Asset Review Panel.

Hugh was a Director at Barwon Water from 2010 to 2015. He is a founding member on the Board of the Energy Network Association, previously holding the positions of Deputy Chair and Chair.

Hugh holds a Bachelor of Engineering (Civil), and is a Fellow of the Australian Institute of Company Directors, and Engineers Australia
Ashley Barker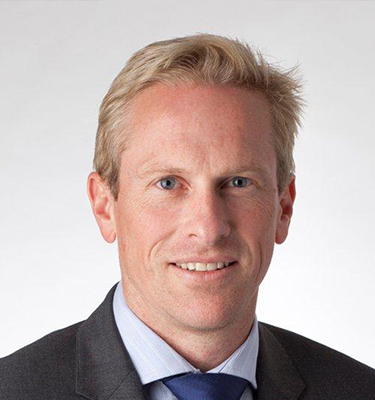 Ashley is a senior investment professional with 17 years' experience across investment banking, private equity, infrastructure funds management and senior corporate roles. He is currently an Executive Director at IFM Investors.

Ashley's expertise encompasses the full private market investment lifecycle - from transaction origination, structuring and execution, through Board membership, asset management and oversight of strategic change. His previous experience includes senior roles at Hastings Funds Management, Credit Suisse and Bupa Australia.

Ashley holds a Bachelor of Laws (Honours) / Bachelor of Commerce from the University of Melbourne.
Michael Hanna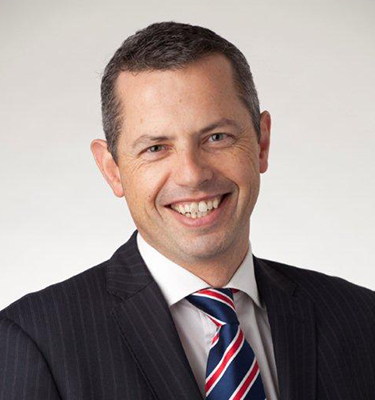 Michael has worked for more than 20 years in the design, planning, delivery and financing of major infrastructure projects. He is the Head of Infrastructure – Australia at IFM Investors and is responsible for managing the $10.1 billion Australian Infrastructure Fund. He is also a member of the Investment Sub-Committee for IFM Investor's $17 billion Global Infrastructure Fund, and is a member of IFM Investors' Leadership Team and Risk Committee.

He has previously represented IFM Investors as a Director on the Boards of Eastern Distributor (M1 toll-road in Sydney, NSW); Interlink Roads (M5 toll-road in Sydney, NSW); Pacific Hydro (renewable energy business with assets in Australia, Chile and Brazil); Ecogen Energy (power generation business in Victoria); Wyuna Water (public-private partnership in NSW) and NSW Ports (Port Botany and Port Kembla).

Prior to joining IFM Investors, Michael held senior executive positions at the Victorian Department of Treasury and Finance and global consulting engineers, Arup, in the UK and in Australia.

Michael is a Member of the Australian Institute of Company Directors. He holds a Bachelor of Science, (Honours) from Queen's University Belfast and a Master of Science in Urban and Regional Planning from the University of Strathclyde, in addition to a Graduate Diploma of Applied Finance and Investment (FINSIA) and a Graduate Certificate of Management from Melbourne Business School.
Michael Byrne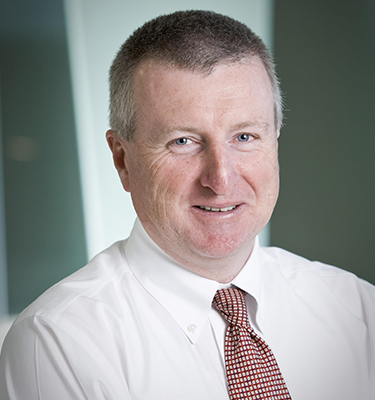 Michael has over 30 years of executive experience in Australia and internationally in the logistics, supply chain, retail and property sectors. He has previously been CEO of Westgate Holdings, Linfox Logistics and Coates Hire, with responsibility for managing up to 25,000 people in twelve countries in the Asia Pacific.

Michael is currently a Director, Managing Director & Chief Operating Officer of Toll Holdings Limited and a Director of the Toll Group.

He is a member of the Australian Institute of Company Directors and holds a Masters of Science in Infrastructure and Transportation from the University of Denver, USA.
Belinda Gibson
Belinda is a company director and lawyer and is presently on the Boards of Brisbane Airport Corporation, Citigroup Australia and Thorn Group Ltd and is a trustee of The Australian Museum.

Belinda was a corporate law partner at Mallesons Stephen Jaques for 20 years, and then a Commissioner and Deputy Chairman of ASIC between 2007 and 2013.

She has a Bachelor of Economics and Law from the University of Sydney, a Master of Laws from the University of Cambridge and is a Fellow of the Australian Institute of Company Directors and the Governance Institute of Australia.
Laura Reed
Laura has over 20 years' experience in the energy infrastructure sector, she was the Chief Executive Officer/Managing Director of Spark Infrastructure (ASX: SKI) from 2008 until May 2012. Before joining Spark Infrastructure, she spent nine years at Envestra Limited (now known as Australian Gas Networks) in a number of senior financial roles including Chief Financial Officer.

Laura is the Chair of ERIC Alpha Holdings Pty Ltd and its subsidiaries, which owns the NSW government's 49% ownership of Ausgrid. In addition Ms Reed is a Director and a member of the Remuneration and Nomination Committee and the Safety, Risk and Compliance Committee of Ausgrid. Ms. Reed is also Chair of Epic Energy, which owns the Moomba to Adelaide gas transmission pipeline in South Australia, as well as a non-executive director of Canadian Utilities, ATCO Australia Pty Ltd and ATCO Gas Australia GP Pty Ltd.

Laura holds an Master of Business Administration from Deakin University and a Bachelor of Business (Accounting) and is a Fellow of Certified Practising Accountants Australia.
Robert Wright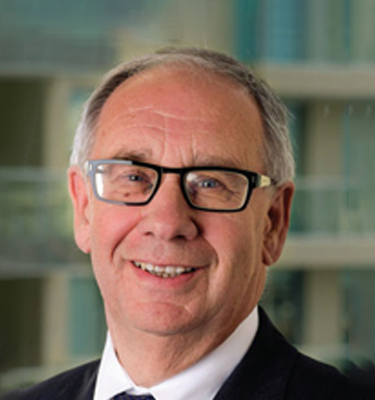 Robert Wright has over 35 years' financial management experience across a range of industries including retail, food processing and fast moving consumer goods. During his executive career, he was the Chief Financial Officer of several listed companies including ten years as Finance Director of David Jones Limited.

Robert has over 25 years' experience as both an Executive Director and Non-Executive Director on a number of private and listed companies. Recent former Directorships include the APA Group from 2000 to 2015, SAI Global Limited from 2003 to 2013 (Chairman from 2008 ), Chairman of the Ethane Pipeline Income Fund from 2008 to 2016 and Chairman of the Super Retail Group Limited from 2004 to 2017.

Robert holds a Bachelor of Commerce from the University of Canterbury (NZ), is a Fellow of Certified Practising Accountants Australia and a Member of the Australian Institute of Company Directors.