There are three trial locations across the Ausgrid network:
Beacon Hill, on Sydney's Northern Beaches
Bankstown, in Sydney's West
Cameron Park, in Lake Macquarie.
Check the maps below to see if you are in one of the eligible trial areas.
Register your interest here


Not in the current trial areas, but interested in future community battery trials or just want to stay informed? Sign up for our distribution list to stay in the loop.
Check if you live in one of the trial areas
Suburb: Cameron Park
Which streets and street numbers are included? Canada Cres (all),Dromedary St (all), Shipley St (all), Shirara Cl (all), Hooghly Ave (all) Constitution Dr (Street numbers 60 to 87), Meander Gr (Street numbers 19 and 21)

Suburb: Bankstown
Which streets are included? All addresses on Stansfield Avenue from Number 1 to 106.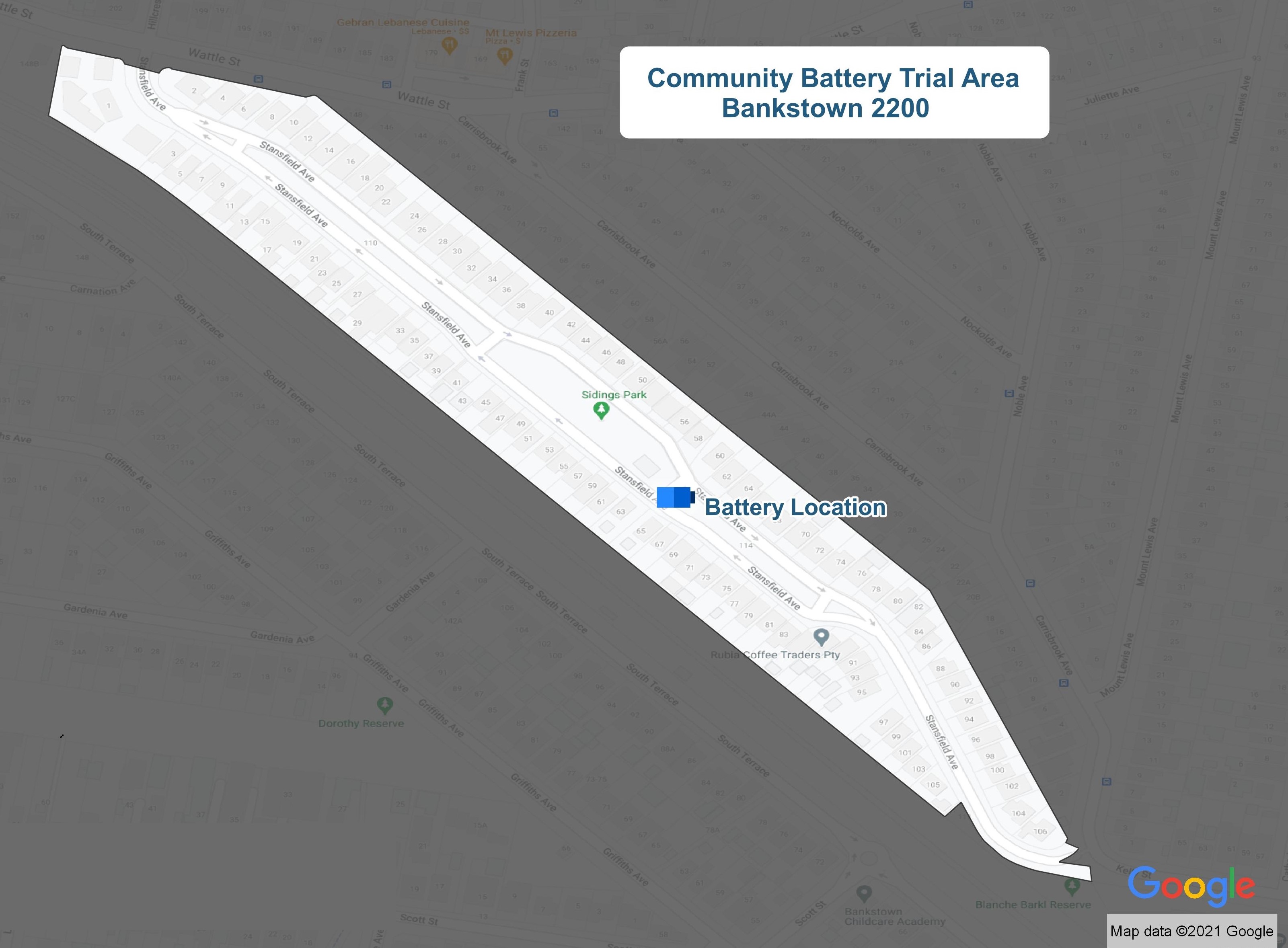 Suburb: Beacon Hill
Which streets are included? Biralee Crescent (all), Carolyn Av (all), Cooper Close (all), Gilles Crescent (all), Lee Rd  (Street Numbers 26 or greater), McKillop Rd (all), Princess Mary Rd (Street Number 19 or greater).