25 March Update
We are now able to access most of the Hunter and Central Coast areas that were impacted by flooding. Crews have commenced repairs of damaged sections. Work is expected to go on throughout the day. Check the outage map for updates.
We are also facing a number of hazards across the network including fallen trees and powerlines. Remember damaged trees and other debris can hide fallen powerlines and other electrical hazards.
Stay safe around electricity during the floods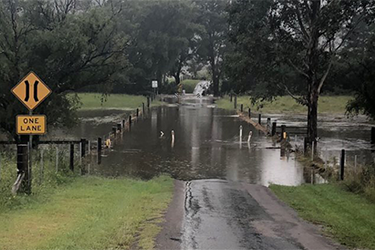 Be mindful of electrical hazards in the water during floods. If you are using vehicles or boats in flooded areas, check how you can stay safe and what to do in an emergency. Find out more.