About the bushfire patrols
As part of our bushfire safety plan we are working the Rural Fire Service, local councils and community groups to inspect live powerlines in bushfire-prone areas.
Our helicopter crews use radar imaging equipment to identify potential bushfire hazards. The radar sends and records 300,000 pulses every second to create a three-dimensional representation of the network and is capable identifying branch heights with an accuracy of within two centimetres.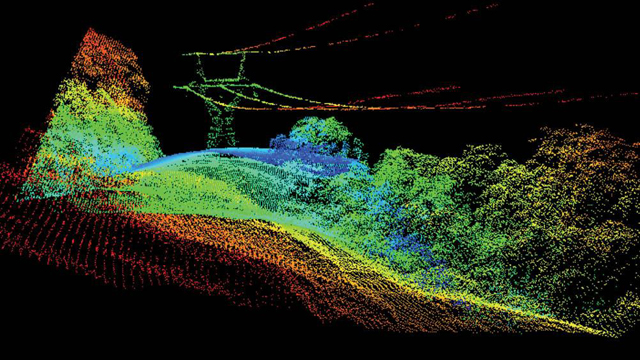 LiDAR high resolution radar imaging